To send me an email:
jon@jonbeard.com

Follow me on Facebook
To support me,
consider shopping through my Amazon Affiliate Store
. You pay the same price on that cool item from Amazon and I get a small percentage that I'll spend on cool stuff for the photo club.
Photography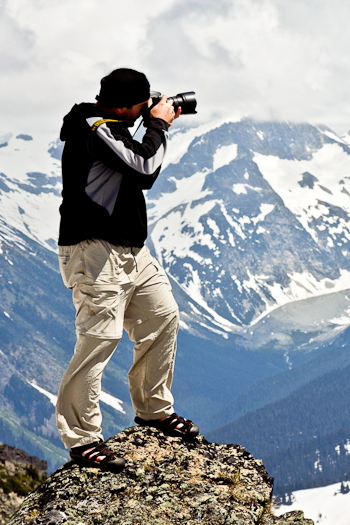 Photo courtesy of
Kyle Graham
I got into photography with a point and shoot digital camera sometime around 2000. I had no idea about the fundamentals, rules of composition, etc., but I was having a great deal of fun snapping shots. In 2005 I purchased my first dSLR, the Nikon D70. This camera opened up a new world to explore and pushed me into learning everything I could about photography. Since then I've upgraded through the Nikon system with each jump opening up new shooting potential.
I'm the organizer of
Exposure Roanoke
, a regional photo club that focuses on getting photographers together to shoot (instead of just talking about it.) I give private lessons, teach workshops, and speak to groups by request. I have a background in technical education and get a great deal of satisfaction from teaching complex subjects in a way anyone can understand.
I'm a firm believer in two photographic principles: 1) If you want to take photos that no one else does, go when and where no one else will. 2) If you want to take more interesting shots, you need to stand in front of more interesting things. So,
waterfalls by moonlight?
Snorkeling in a snowstorm?
Slinging fire at the lens?
Let's do it!
Places to See My Work Online
Photography Guide and Tours
Want to shoot in the Roanoke, VA region with someone to show you the best shooting locations or to help you get the shot once you're on location? Need help planning an event for your photo club? Give me a shout!
jon@jonbeard.com
or 540-384-0566